Exclusive Brushes for Procreate
Right out of the box, the Procreate app is a powerful tool for digital artists.
But even though the app comes preloaded with a huge collection of brushes, finding the perfect brush for your project can be a major challenge (especially if you're a beginner).
That's where brush sets come in! Custom brushes can expand your digital toolkit and deliver new possibilities for your creative endeavors.
Picking up these unique brush sets can also show you how other artists are using the software since all Procreate brushes are created using the same tools that you have at your disposal!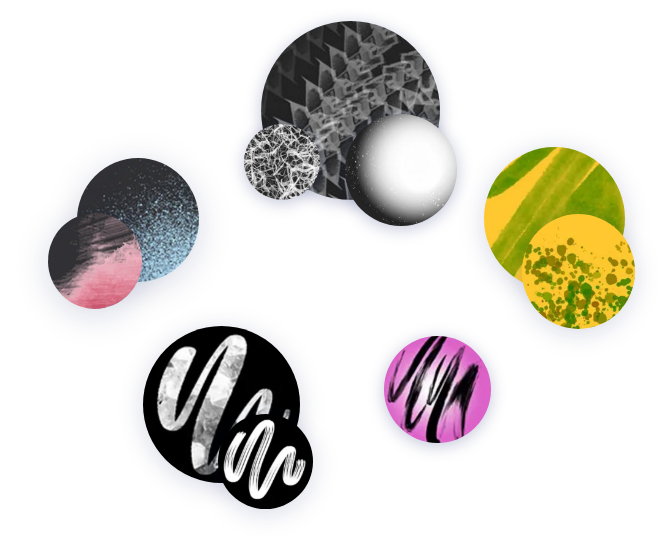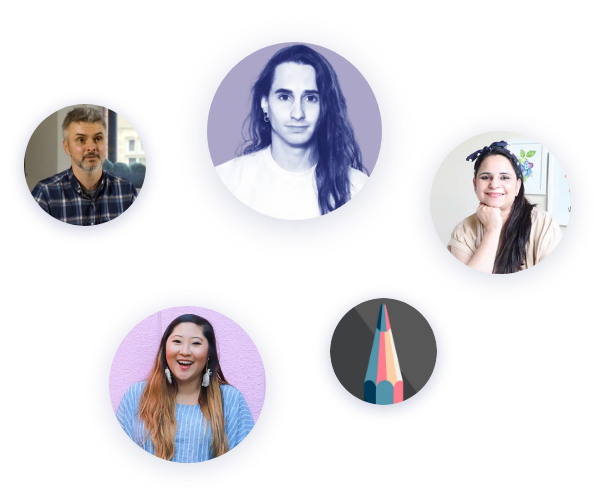 Crafted by Experts. Made for You.
At Paperlike believe that high-quality tools are necessary to produce high-quality work.
That's true whether we're talking about physical products like our iPad screen protector or digital brushes like those you'll find on this page.
For our brush sets, we partnered with professionals who are at the top of their game to create some of the best procreate brushes around.
The hardest part is already done. All you have to do is download a brush set, load it into the Procreate, grab your Apple Pencil, and start creating!
The Paperlike Brush Collection
Without further ado, you'll find a list of our exclusive Paperlike brush packs below.
Clicking/tapping on any of the items in this gallery will take you to the individual brush set page where you can download the brush set directly to your device.
New brushes are added on a semi-regular basis, so be sure to check back or sign up for our mailing list to be notified when we launch new creative goodies!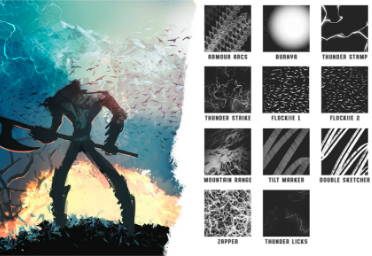 Dynamic Environment
Brush Set Pack [34 Brushes]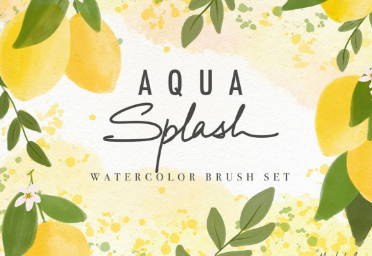 Aqua Splash Watercolor Brushes [10 Brushes]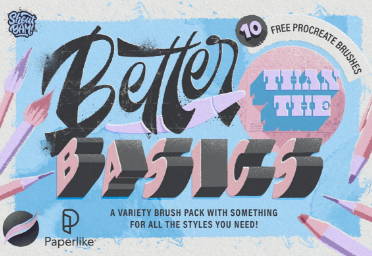 Better Than the Basics Brush Set [10 Brushes]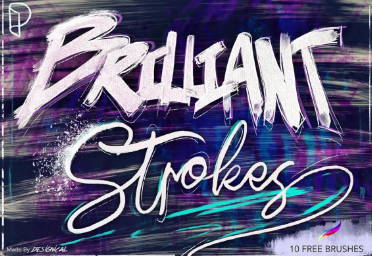 Brilliant Strokes Procreate Brush Set [10 Brushes]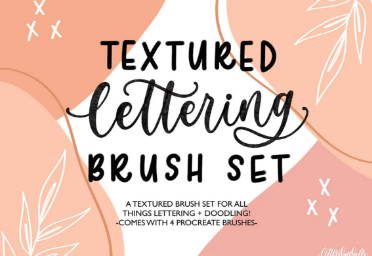 Textured Lettering Brush Set [4 Brushes]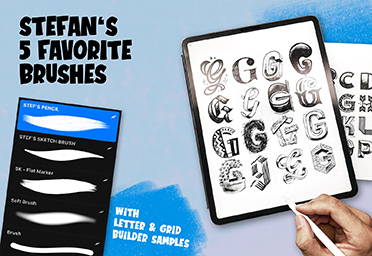 Stefan Kunz's 5 Favorite Brushes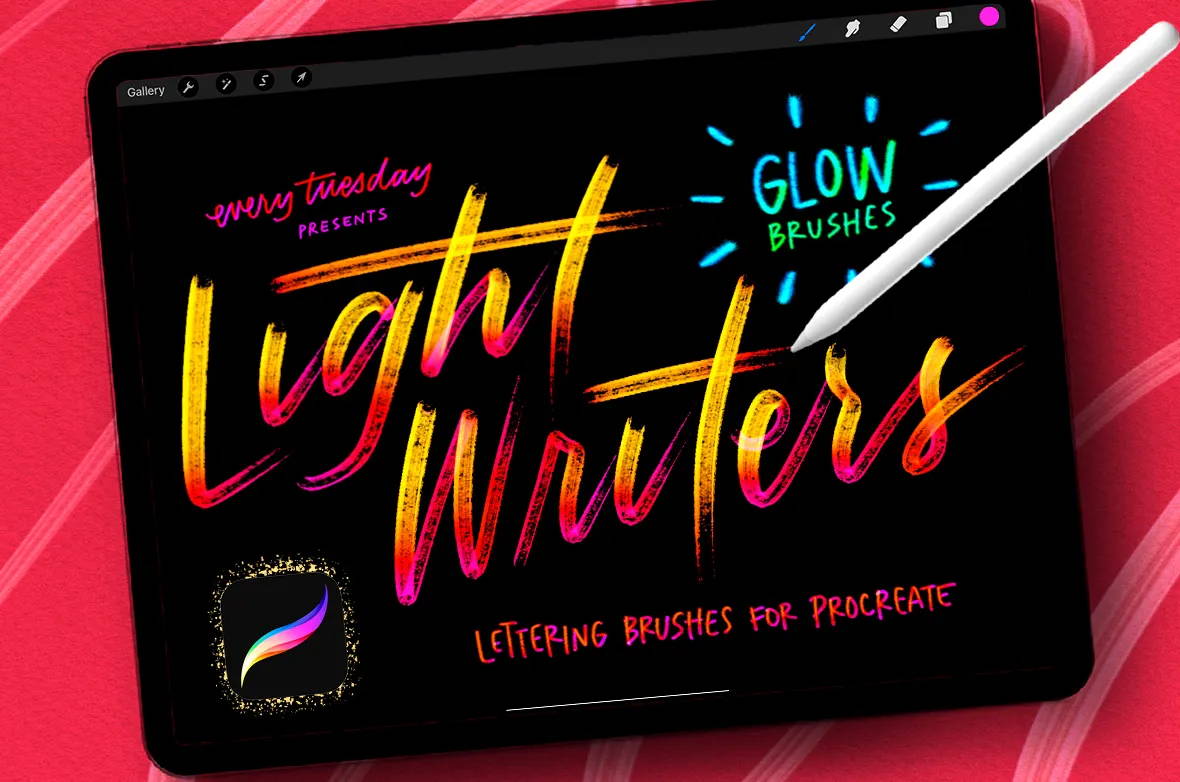 Light Writers Brush Set [10 Brushes]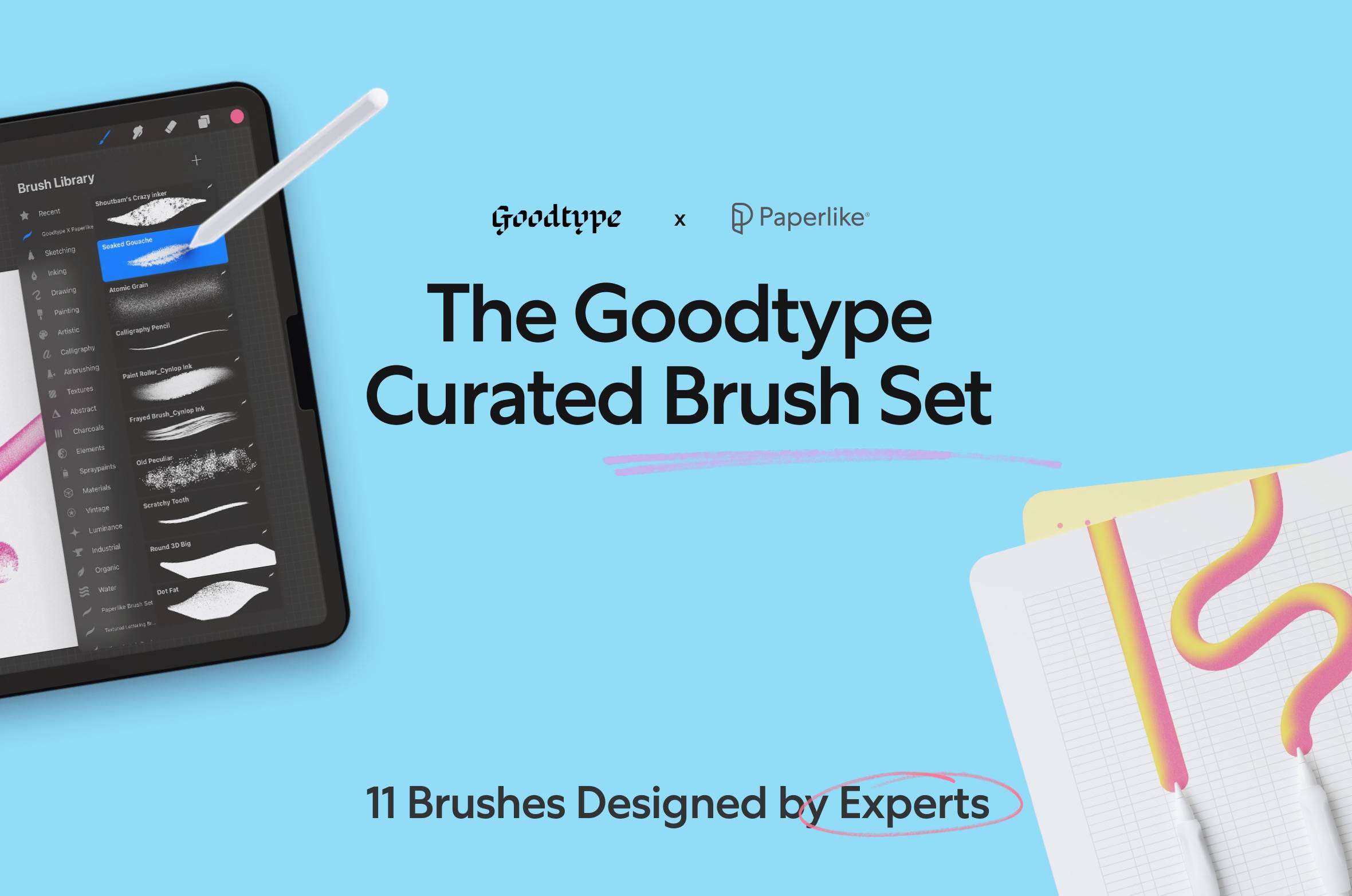 Goodtype Brush Set [11 Brushes]
Sign Up to Get All Our Brushes
We're always adding new brushes to our library. Join over 100,000 other Paperlike subscribers so you never miss our latest drop.
We send a few emails per month containing art and design app reviews, creator tips, and other free goodies to help you improve the way you create on your iPad.
*If you're already subscribed, fill out the form to verify your email, then refresh the page to see the download link. If you have any issues seeing the form above, try turning off your adblockers and ensure you have cookies enabled.
Frequently Asked Questions
How do I download the Procreate brushes?

To download the Procreate brushes, click/tap on any of the brush sets featured in the gallery above. When you do, a new page will open that gives you a little more information about the brush set you selected.
If you decide that you'd like to download the brush set, enter your email into the form at the bottom of the page. You should receive an email with a link to complete your download.
If you're already subscribed to our mailing list, you may need to enter your email in the subscription box to verify the email in our system.
How do I add the brushes to Procreate 5?

Getting up and running with any brush set is quick, easy, and free. Here's how to bring these add-ons into Procreate:


Download the digital brush set of your choice directly to your iPad.



Note: If you download it to a different device, you'll need to transfer files to your iPad using iCloud, Dropbox, or a similar third-party service. Email also works.

Open Procreate and open a new canvas.

Tap on the brushes icon to open the Brush Library.

Tap the

+ button

on the top right of the Brush Library window to open the Brush Studio

Select Import in the top right corner.

Using the iPad file interface, find and select the brush set from iCloud Drive, Files, or the storage platform where the brush file is located.

Tap the brush file to select it, and you're all done!

When the import is complete, you'll find the brushes in a new Procreate folder called Imported, which will be located at the bottom of your Brush Library.
From there, you can add the brush to a different folder or create an entirely new brush collection from scratch!
Can I modify or alter these brushes?

Definitely. Procreate makes it easy to alter any brush that you've imported into your Brush Library. Head over to the Brush Studio and adjust any brush to suit your taste.
Protip: Duplicate the brush before you make modifications so that you always have a fresh copy of the original.
It's worth pointing out that all of our brushes were created by professional artists with a specific use case in mind. For example, a texture brush may be less effective at hand lettering no matter how much you alter it — especially when compared to a dedicated lettering brush!
Can I use these brushes for commercial projects?

Yes! You're welcome to use any of the Paperlike brush sets for any of your commercial projects.
Every set of brushes we offer can be modified to suit your needs, and no credit is required, either to us or to the original artist who created them. (Although we all appreciate shoutouts on your social media pages!)
There is one restriction: While our brushes are completely free for commercial use, please don't try to sell them or republish them as your own original content.
Do these brushes work in tools other than Procreate (Photoshop, Affinity Designer, etc.)?

Not easily.
While the Procreate app can read and import Adobe's .ABR files, Photoshop and other software tools can't read Procreate's .brush file type, so you won't be able to use Paperlike brushes natively on any other platform.
However, it's possible to export any Procreate brush as a .JPG or .PNG file. With those files in hand, you could recreate those brushes in Photoshop, InDesign, or Affinity Designer using the brush creation tools for those platforms.
Keep in mind that, if you choose to do this, some of the brushes may work differently in other libraries. Many of the internal Procreate properties like pressure sensitivity, texture, and tapering effects may need to be adjusted or completely recreated in your other tools.
Some brushes, like watercolor brushes, media brushes, or stamp brushes might not even work at all.
What if I don't want the brushes anymore?

To delete any brush in Procreate, simply swipe left on the brush that you don't want anymore until you see the Delete button. Tap the button to remove the brush.
If you'd like to delete the full brush set, tap on the brush set folder inside the Brush Library and tap Delete. Confirm your choice when the prompt appears and Procreate will remove the brush set.
Learn More About Our
Exclusive Brush Sets
Paperlike works hard to maintain relationships with digital artists of every stripe. You can find interviews with hand lettering artists, calligraphy specialists, font experts, anime/manga gurus, watercolor mavens, and many others on our blog.
When we started looking at creating a brush set for Procreate, we wanted to make something that artists like you could use to take your digital art to the next level.
So, instead of trying to create this content ourselves, we've partnered with artists from around the world to release high-quality, high-resolution brush sets to help with everything from digital painting and line art to hand lettering and comic book creation.
Every Procreate brush pack that we release is created by an expert in their craft and is released exclusively by Paperlike. These goodies and freebies are just one way we like to give back to the Paperlike community.
Some of the sets that we release are modifications on classic brush types, like Jimbo Bernaus's Better than the Basics ink brush set. Others are designed with a specific use case in mind, like the paintbrushes in Filip Zywica's Dynamic Environments set.
Whether you're looking for sketch brushes, pattern brushes, watercolors, or something in between to test out your new color palettes, Paperlike has a brush set for you.
Happy drawing!