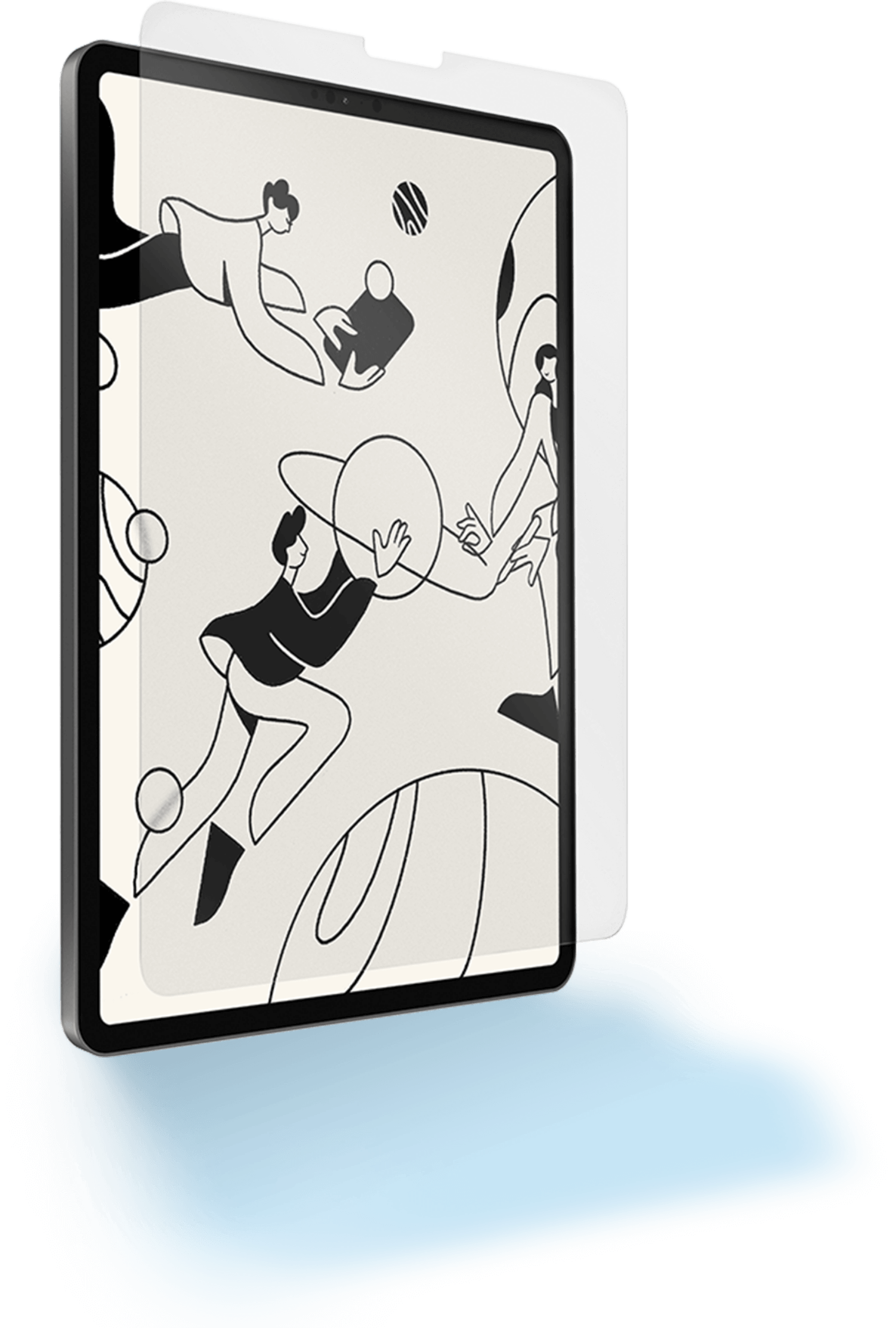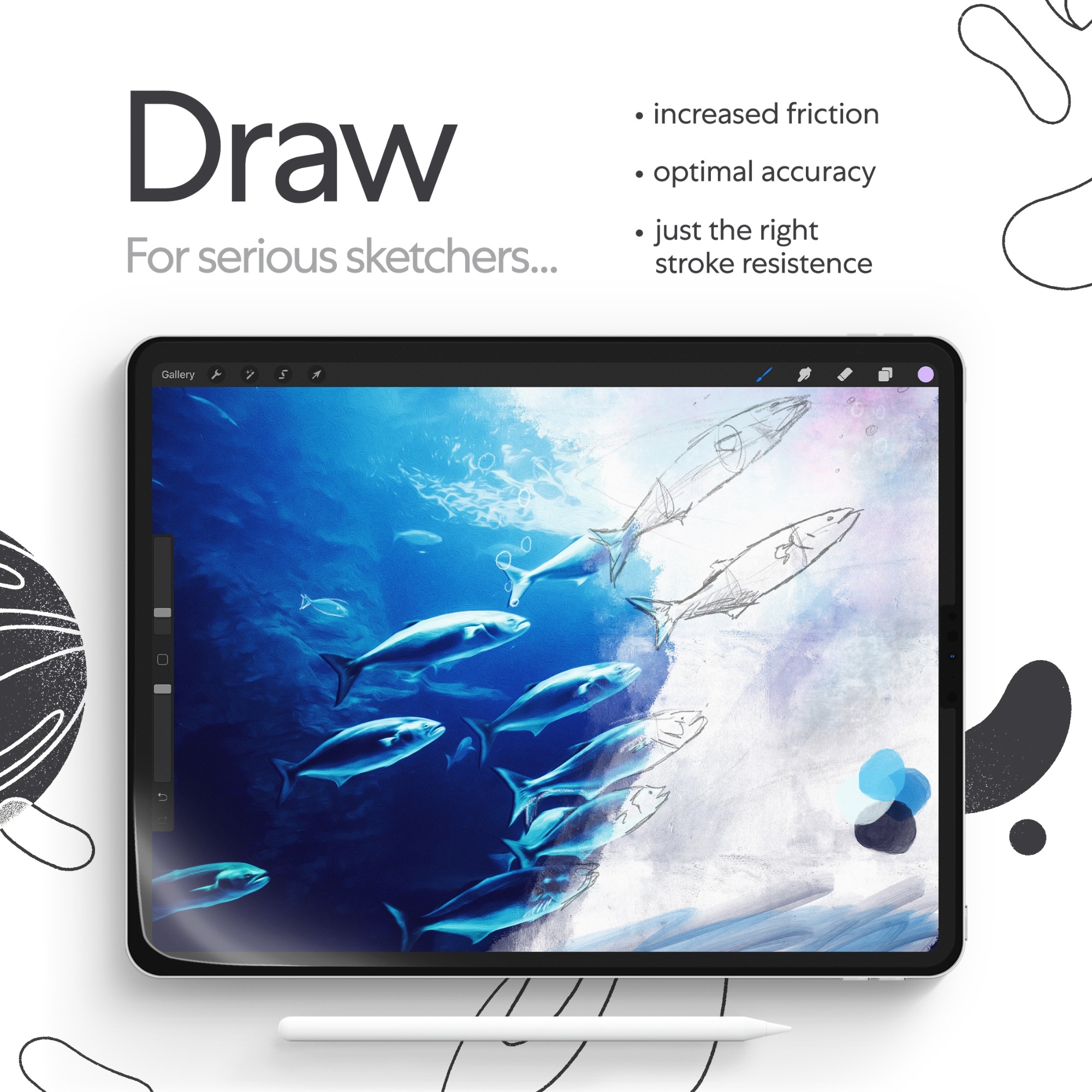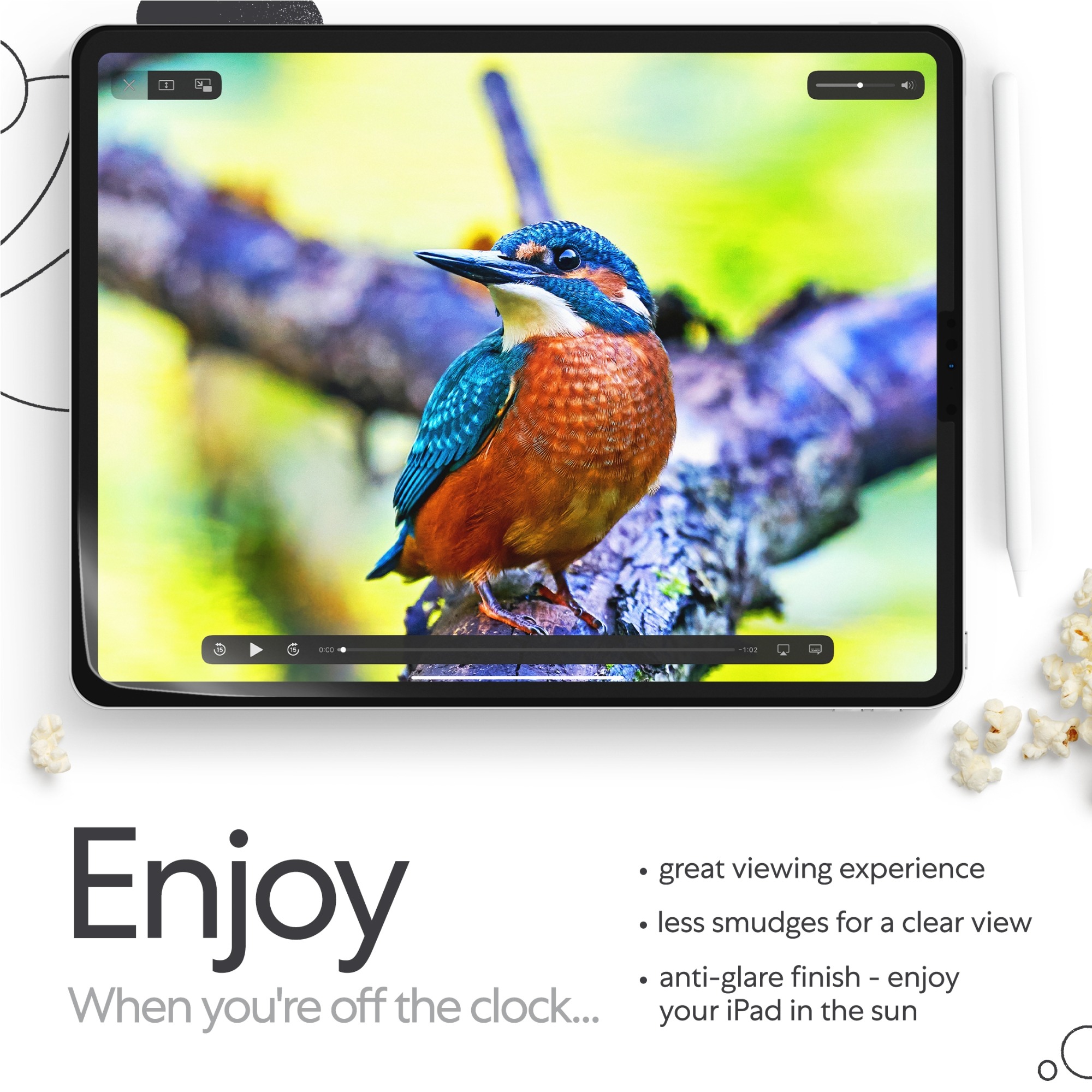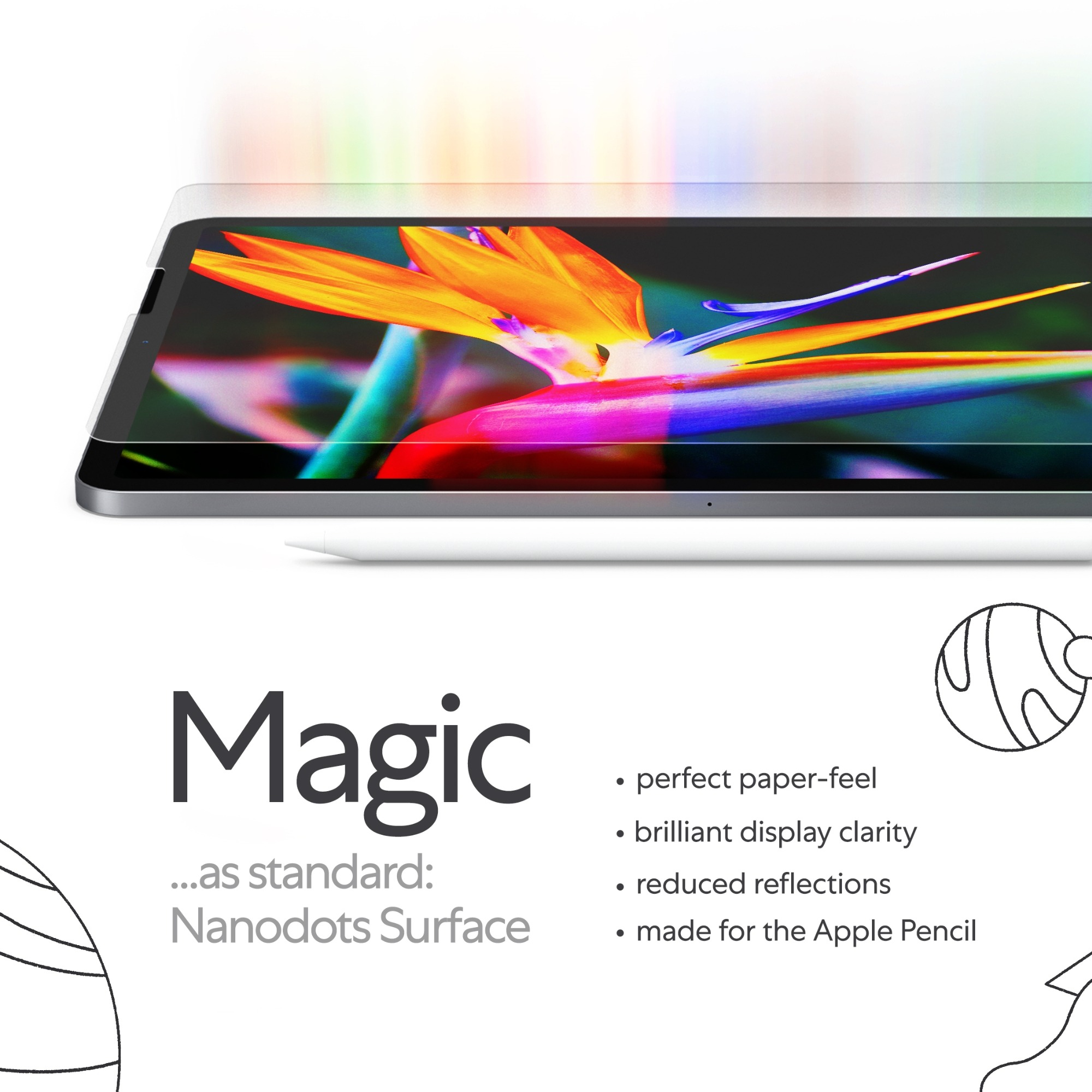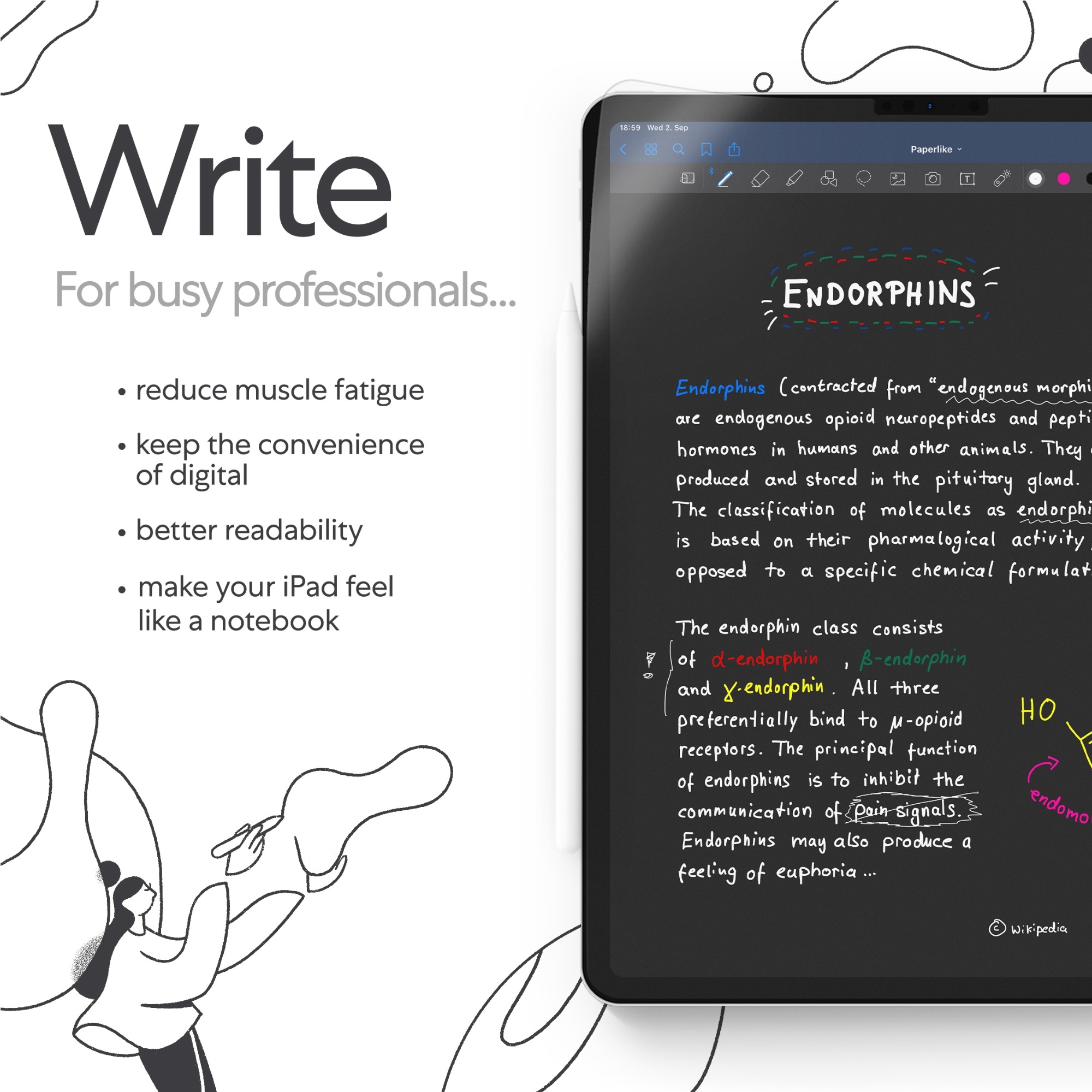 Meet the product that is revolutionizing the way people use their Apple Pencil.
Have your pen glide across your iPad screen
Turn your screen into a paper feel
More control when writing, sketching, or drawing
More texture & more grip
Less glare and smudges
Over 5.477

★★★★★
100 Day Guarantee + Free Shipping
2 x iPad screen protector by Paperlike with exclusive Nanodots technology
2 x wet and 1x dry screen wipes
2 x dust absorbers
2 x sticker guide sheets
Safely pay via PayPal or credit card, Apple Pay, Google Pay, Shopify Pay and even Later Pay and Sofortüberweisung. We give a 100% satisfaction or money back guarantee for the first 100 days. We also make it really easy if you want a refund: just write us at hello@paperlike.com
"Thanks to Paperlike, the drawing experience on my iPad is as close to pencil & paper as it can get. Love both the feel and sound" -David Drazil


How can Paperlike improve your iPad experience?
Like drawing on
real paper
Digital artists know the pain that comes with drawing on a glass screen.
It's hard to get the linework just right when drawing on a slick surface, and drawing basic shapes becomes a real pain. All of that changes with Paperlike! Our screen protector provides a drawing surface with the friction and resistance of real paper so that your next work of art can be a digital masterpiece.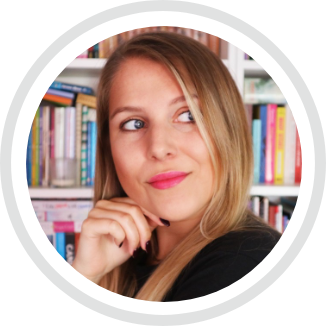 "I always worked traditionally and failed to love digital artwork. It didn't feel natural to me. Even after purchasing an iPad I started to find a true connection to the digital medium only after I started using Paperlike." -Planet Prudence
Say goodbye to sloppy notes
Even neat notetakers have trouble when jotting notes on iPad.
The constant slippage leads to hand cramps, muscle fatigue, and notes that can be hard to decipher upon review. Paperlike helps you take things to the next level by providing the added friction you need to take notes just like you would in a traditional notebook. Take notetaking to the next level in no time flat.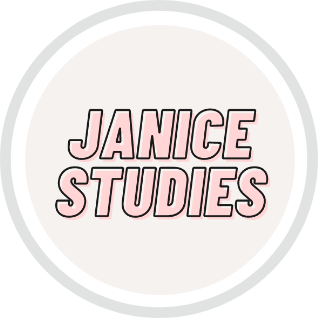 "Paperlike is the first and last screen protector I'll ever try on an iPad because it's the one you can't beat. I often recommend Paperlike to students/digital notetakers who want to bring their digital notetaking experience to the next level." -Janice Studies
Made with love —
and Nanodots!
Every Paperlike is engineered using Nanoots technology. These highly specialized, invisible microbeads give Paperlike its unique, paper-like feel. As your Apple Pencil moves across the surface of the screen protector, the microbeads cause the tip of the stylus to vibrate slightly. Those vibrations make it feel like you're writing on real paper as you write, draw, and sketch on your iPad.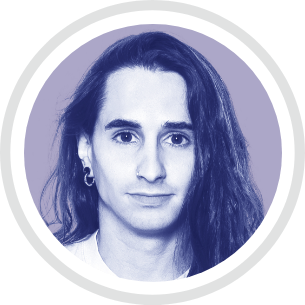 "Let's be clear, drawing on a "naked" screen will never be natural and Paperlike Screen Protector changed the whole game for the entire industry. From my experience, it's a must-have even if you use your iPad for drawing, playing or even if you just take notes!" -Jimbo Bernaus
Fewer smudges, anti-glare coating & more
Thanks to our unique Nanodots technology, Paperlike also reduces the visibility of smudges on your screen and adds an anti-glare coating to improve visual clarity.
Whether you're a busy professional, a college student, or a budding digital artist, Paperlike can change the way you interact with your digital products. Join the thousands of satisfied customers who have taken their digital experience to the next level with Paperlike.

"A MUST have accessory that has completely transformed the capabilities of my iPad as a student. It encompasses all the benefits of digital note-taking by providing more control to make your handwriting experiences much easier and more effective." -Alicia @studycollab
Learn how to easily apply the Paperlike and get the most out of the new screen protector for your iPad.
Step 1 - Attach stickers and align Paperlike on iPad
Step 2 - Use the wet wipe and dust absorber to clean the screen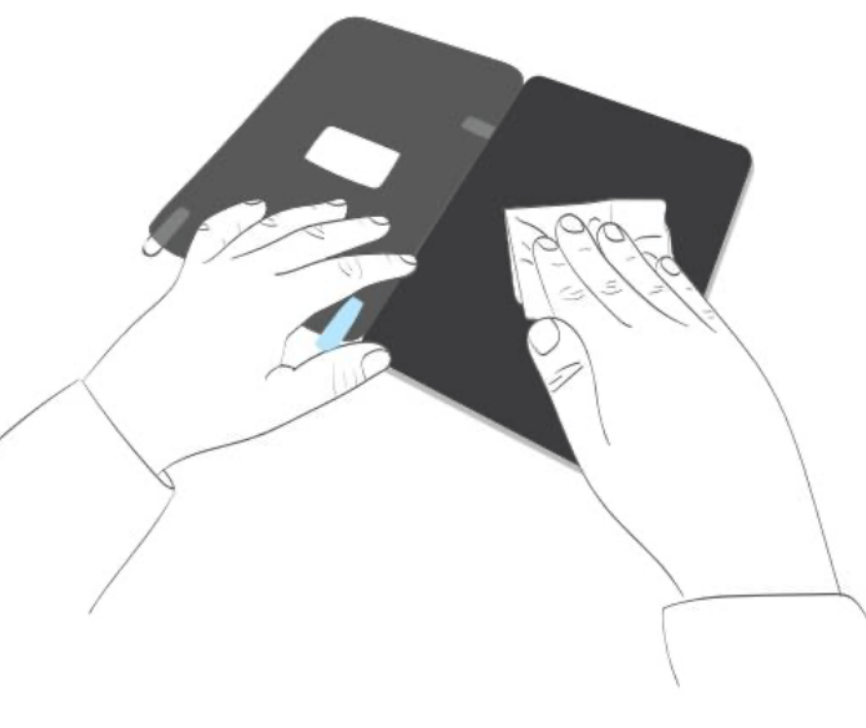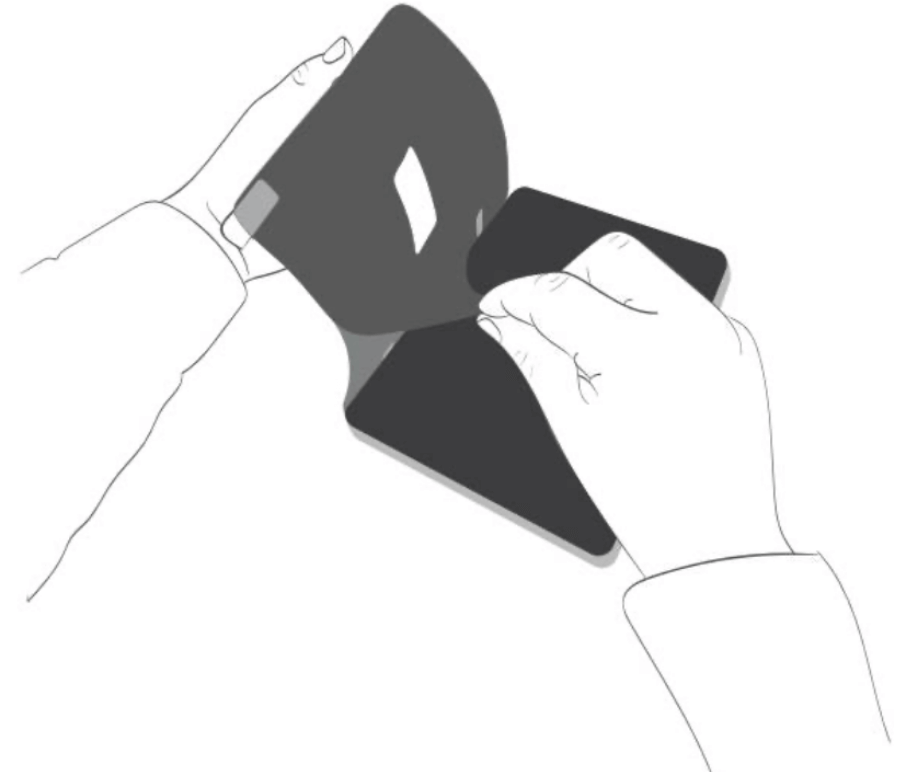 Step 3 - Peel off side 1 (sticky side) protection foil
Step 4 - Place the peeled Paperlike on your iPad
Paperlike vs. other brands
While there are other screen protectors to pick from, no other screen protector delivers the look, feel, and quality that Paperlike has achieved.
We truly believe that Paperlike is the screen protector for users who want to do more with their iPad and Apple Pencil.
| | | |
| --- | --- | --- |
| | Paperlike | Competitors |
| Minimal wear & tear on stylus pen tips | | |
| Brilliant display quality | | |
| Adds friction & consistency of paper | | |
| | | |
| | | |
| | | |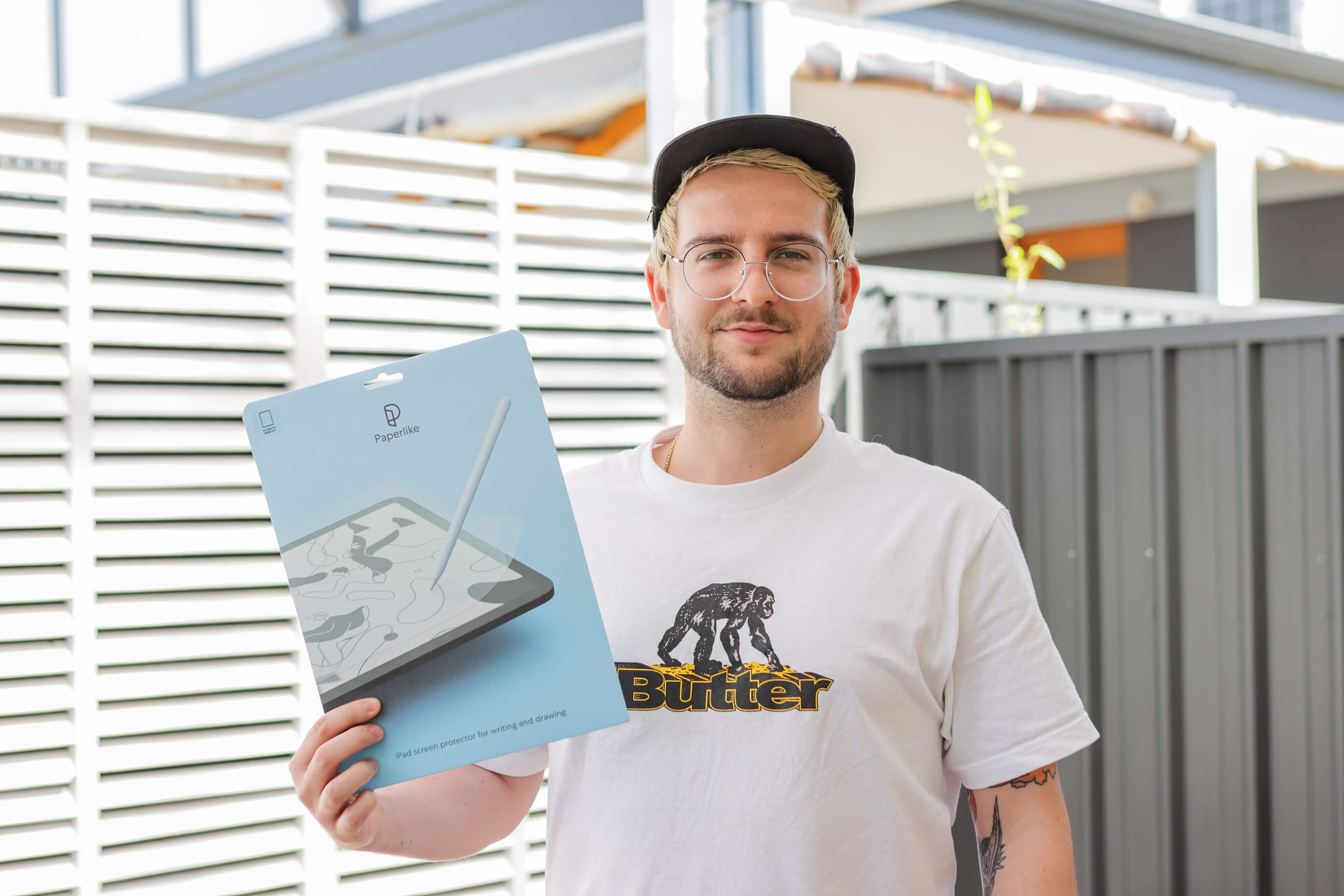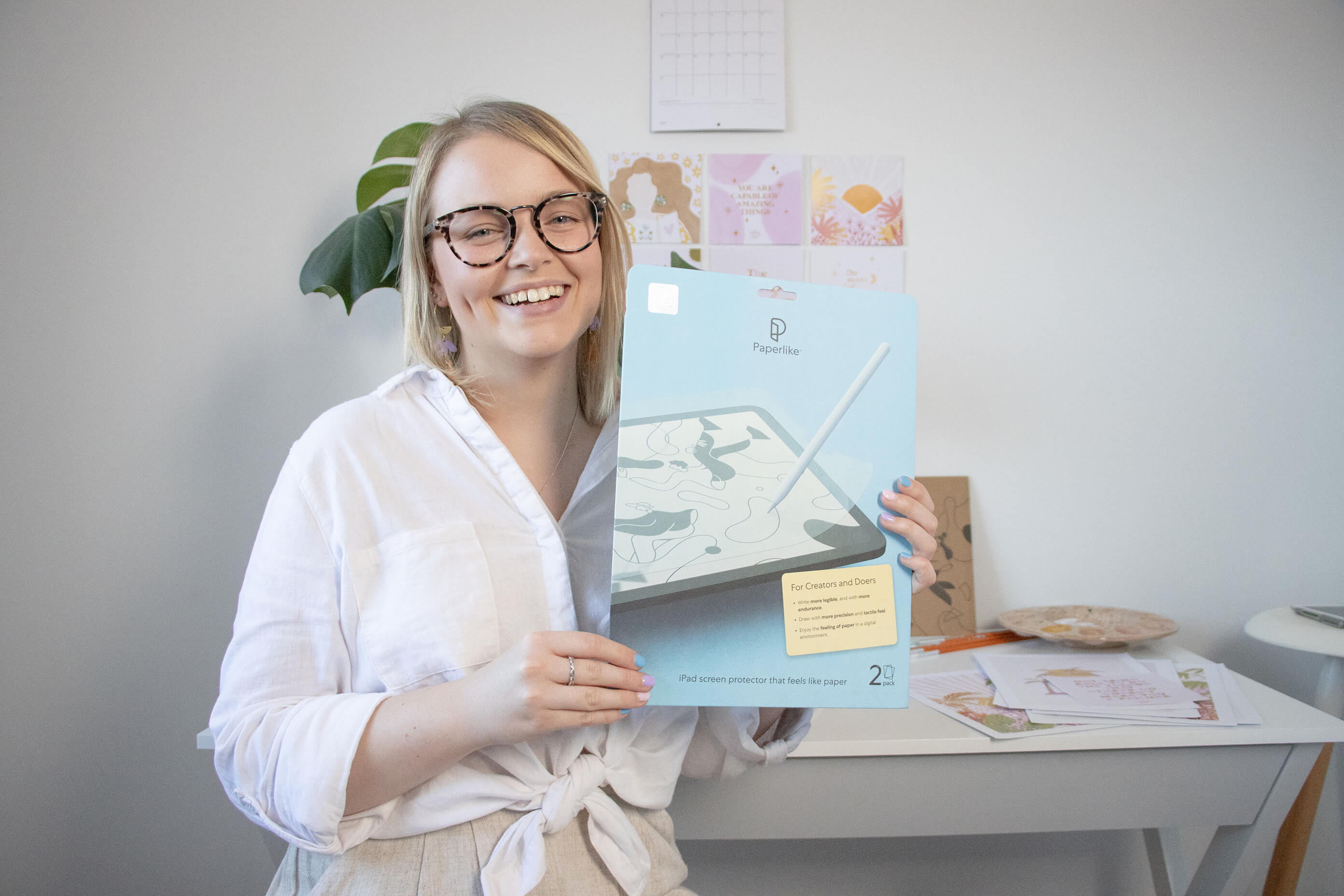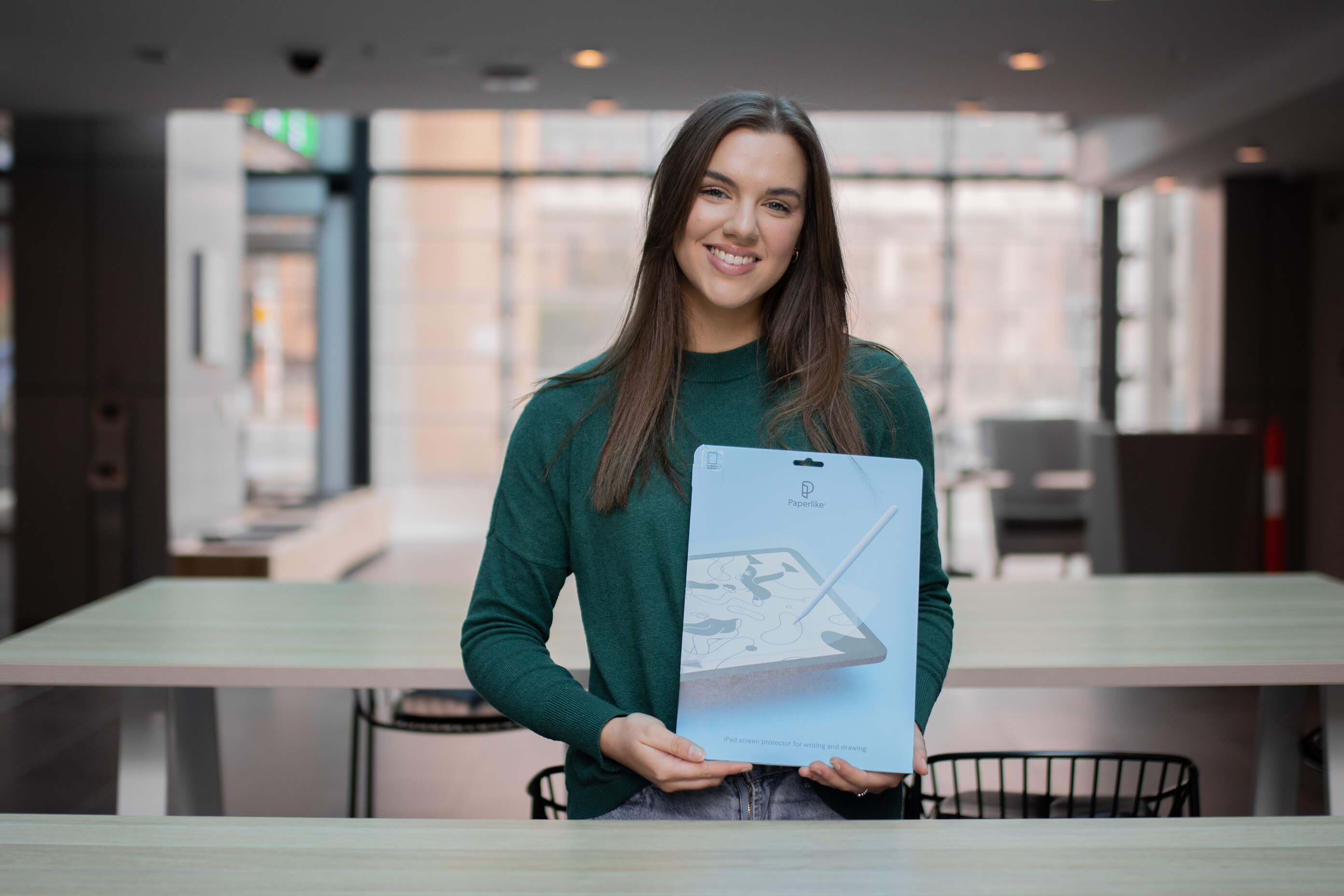 Don't take our word for it
Hear all about it straight from our customers, with over 5.477 ★★★★★ reviews.

You really have to try this!
"There is actually a lot more resistance between the tip of the pencil and the display now - it really changes the way the iPad feels."

Ramona MacLean
Illustrator
I'm drawing on clouds of cotton candy
"The nice texture and grip, make it easier to get what I have in my head on to the screen"

A must-have for graphic designers!
"I always loved the idea of Paperlike. Being able to add this tiny layer to your iPad - that makes it so much easier to write and draw on the display - is incredible!"

Feels like a massive upgrade
"If you do a lot of handwritten notes or drawing on your iPad, the new Paperlike is a must. The newest version only doubles down on what made this product great to begin with."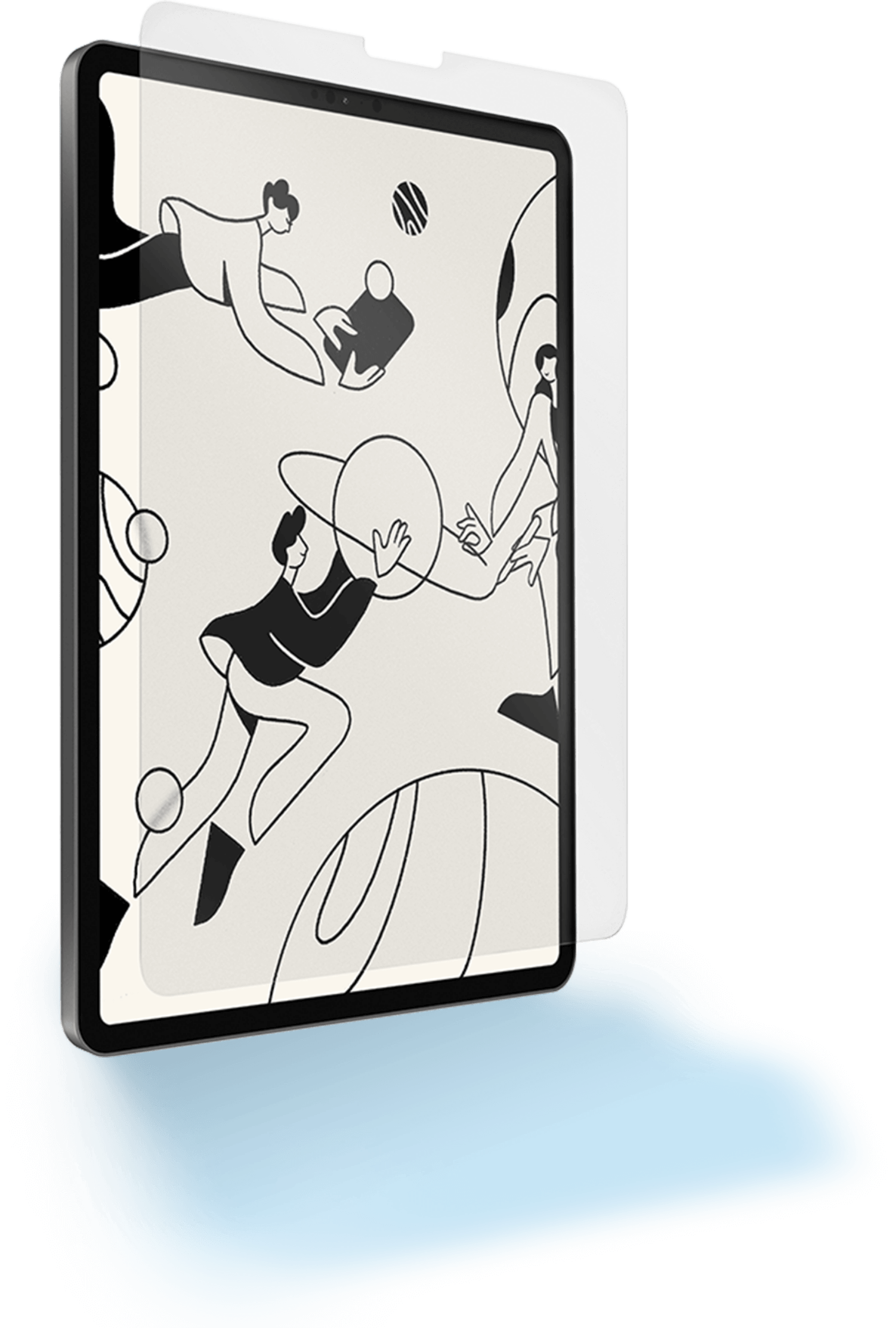 Meet the product that is revolutionizing the way people use their Apple Pencil.
Have your pen glide across your iPad screen
Turn your screen into a paper feel
More control when writing, sketching, or drawing
More texture & more grip
Less glare and smudges
Over 5.477

★★★★★
100 Day Guarantee + Free Shipping
2 x iPad screen protector by Paperlike with exclusive Nanodots technology
2 x wet and 1x dry screen wipes
2 x dust absorbers
2 x sticker guide sheets
Safely pay via PayPal or credit card, Apple Pay, Google Pay, Shopify Pay and even Later Pay and Sofortüberweisung. We give a 100% satisfaction or money back guarantee for the first 100 days. We also make it really easy if you want a refund: just write us at hello@paperlike.com
"Thanks to Paperlike, the drawing experience on my iPad is as close to pencil & paper as it can get. Love both the feel and sound" -David Drazil