The Goodtype Curated Brush Set
11 incredible brushes for your calligraphy and scripting needs. Compatible with Procreate and Photoshop. Free from Paperlike and Goodtype.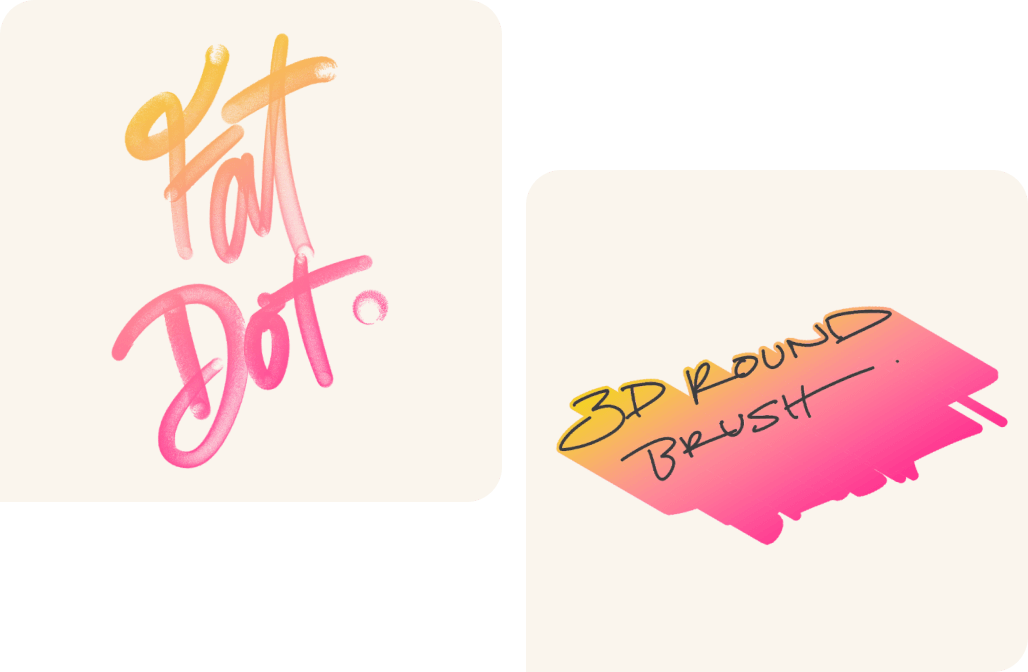 Dot Fat Brush & Round 3D Big Brush
The Dot Fat Brush is a pressure-sensitive paint flare brush with dot textures and is part of the "Spray Brush Pack v.2," a pack that contains a variety of realistic spray paint brushes created using different nozzles.
The Round 3D Big Brush is a monoline brush with big, connected drop shadow inspired by graffiti and pop-up designs. The brush uses two colors to create an automatic stroke and drop shadow combination and is part of the "3D Lettering & Outline Brush Pack," which includes a variety of brushes with stroke, block, and drop shadow all working together.

By Ali Tufan Albegi aka @mr.bakeroner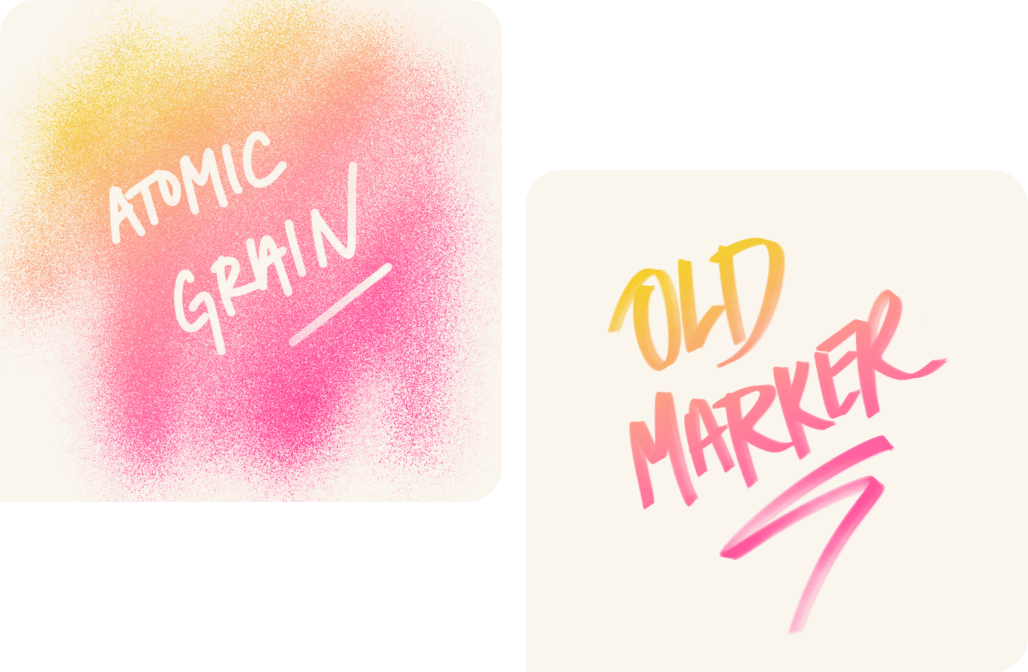 The Atomic Grain & The Old Marker
The Atomic Grain brush is my go-to brush to add texture to my letters with infinite ease. I use this brush to build up shadows and highlights and give dimension to my letters. The result is a beautiful and soft shading for even the smallest details.
The Old Marker brush is like that favorite marker you always have in your pencil case. It's one of my favorite brushes for lettering. I use it to take my notes and sketch down my initial ideas. It's silky smooth but with depth and noise. Your perfect companion for all your Procreate creations!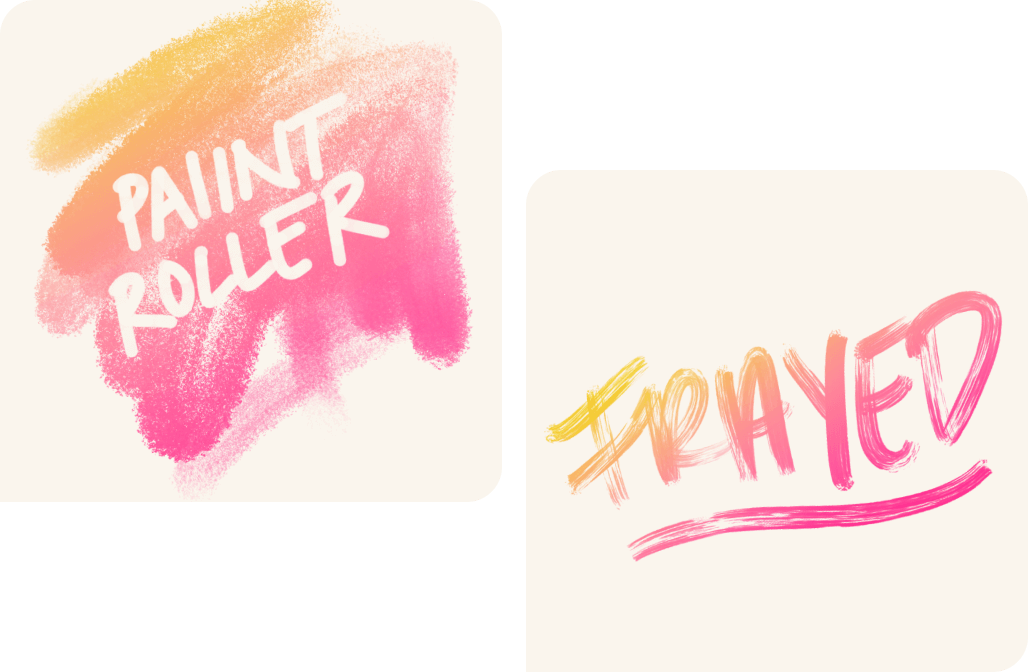 Paint Roller & Frayed Brush
The Paint Roller is a brush with rough, paint texture. It's great when you need to spread color and texture quickly but in a way that looks pleasing and natural.
The Frayed Brush is a streaky brush with a worn brush paint texture. Enjoy the natural look and feel of a well-loved paintbrush while you work. Perfect for rustic and vintage styles.

Shoutbam's Crazy Inker & The Soaked Gouache
Both Shoutbam brushes will deliver a unique inking experience on Procreate. These are dual brushes, meaning you'll get more realistic and unexpected results every time you use them.
The Crazy Inker will deliver a nice texture with low pressure, but it keeps adding ink as you keep adding more pressure. You won't even have to lift your stylus from the screen!
The Soaked Gouache is perfect for giving realistic gouache shading to your pieces. Both shapes and grains will give you excellent rough finishes.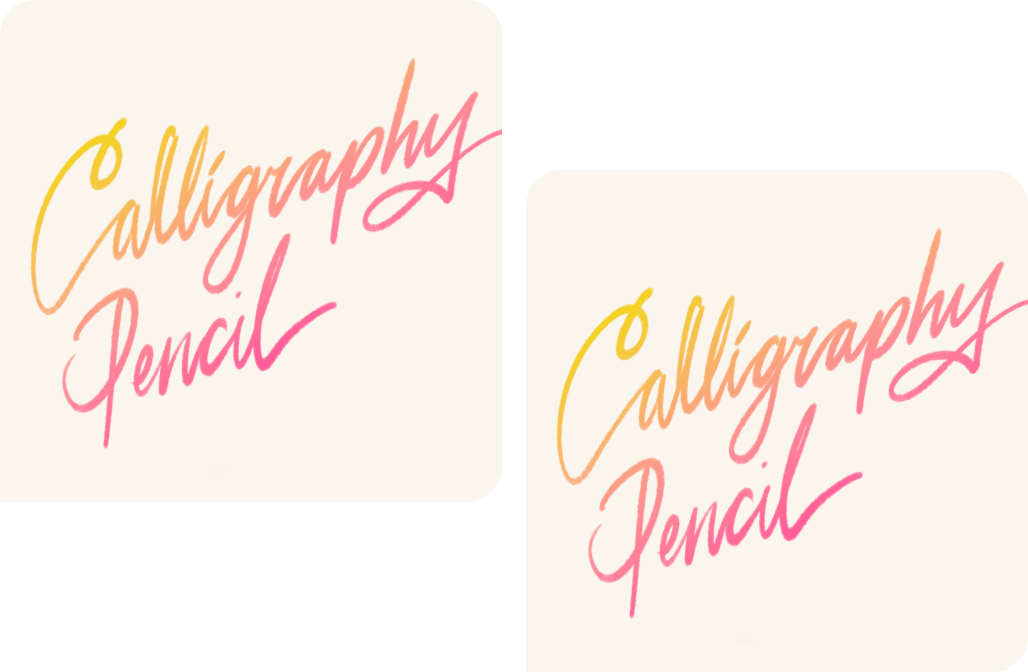 The Calligraphy Pencil has the perfect grit for sketching while serving the contrast for calligraphy-inspired type. This brush features a pressure-sensitive taper effect, so you can get both thick and thin stroke weights without ever changing your brush selection.

By Katie + Illana (Goodtype)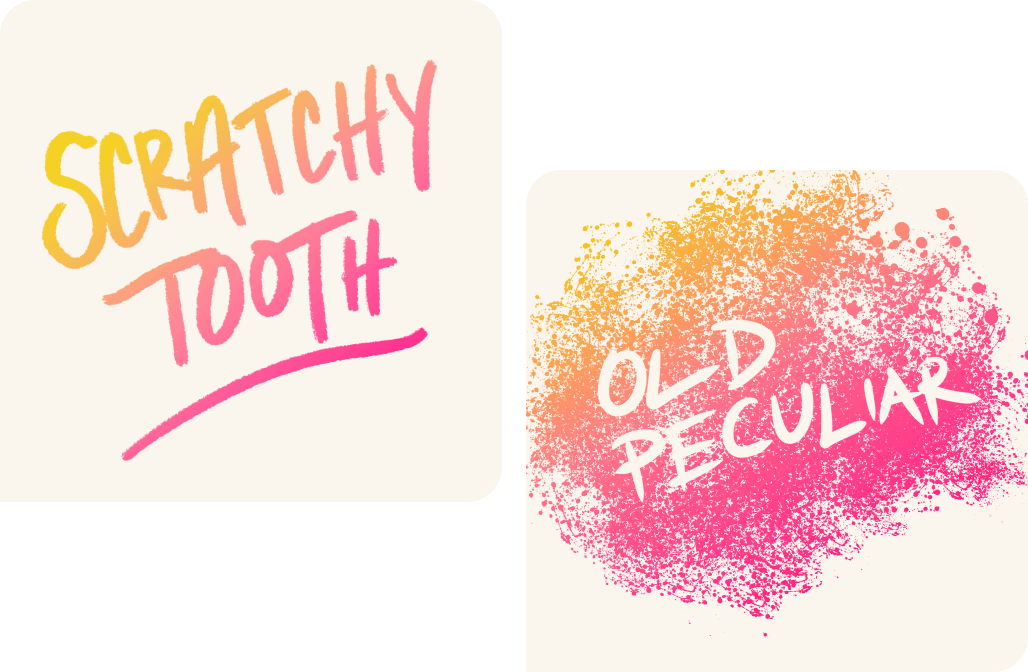 Scratchy Tooth & Old Peculiar
The Scratchy Tooth and Old Peculiar brushes are a pair designed to create a slightly wonky, playful, and fun experience. Both brushes are great for organic illustrations and lettering, and each is designed to complement the other.
Scratchy Tooth is designed as a liner brush, while Old Peculiar is a shader. Both are full of texture and feature a variety of flexible settings for fast, fun, and quirky art.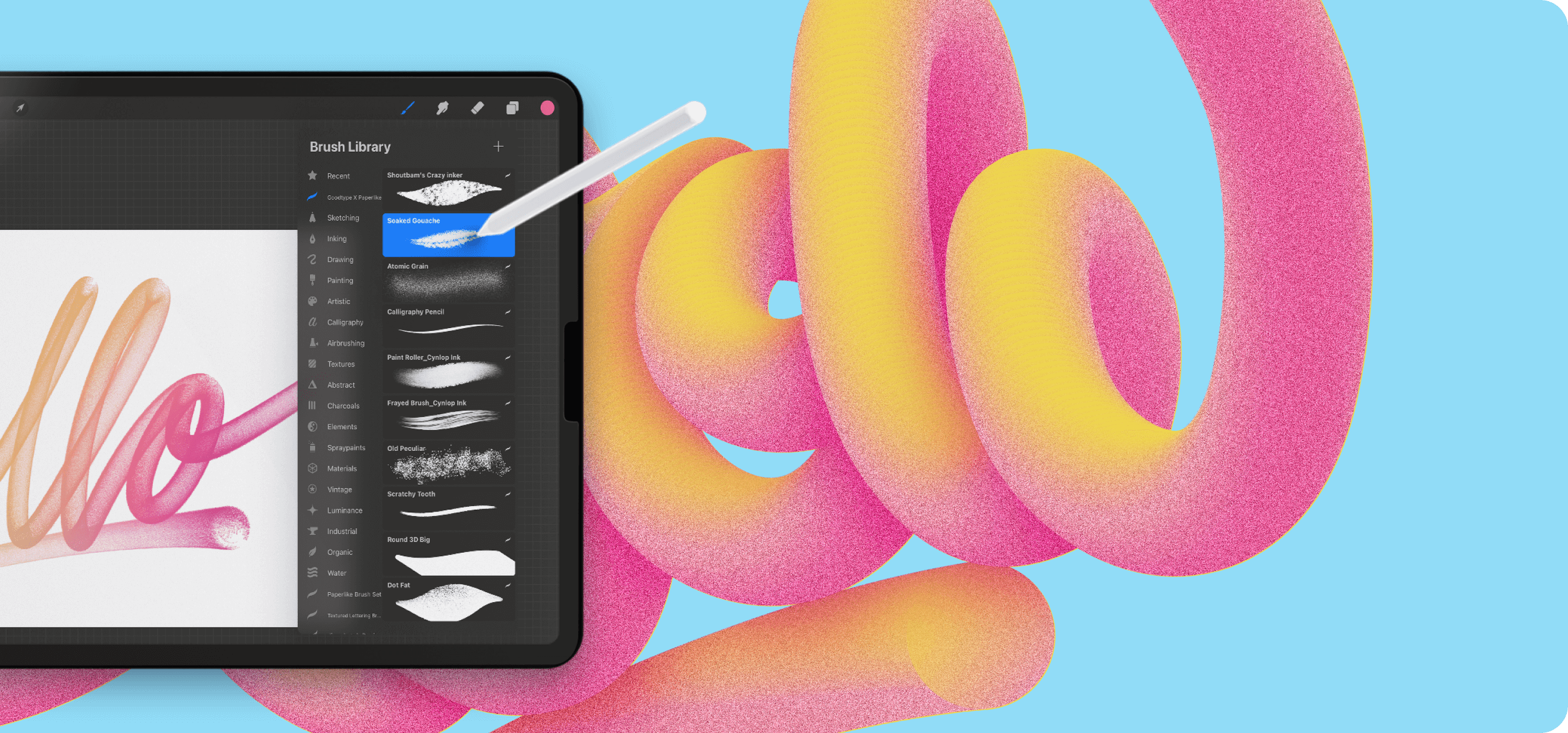 Ready to download your next brush set? Download all 11 brushes in the Goodtype Curated Brush Set for free.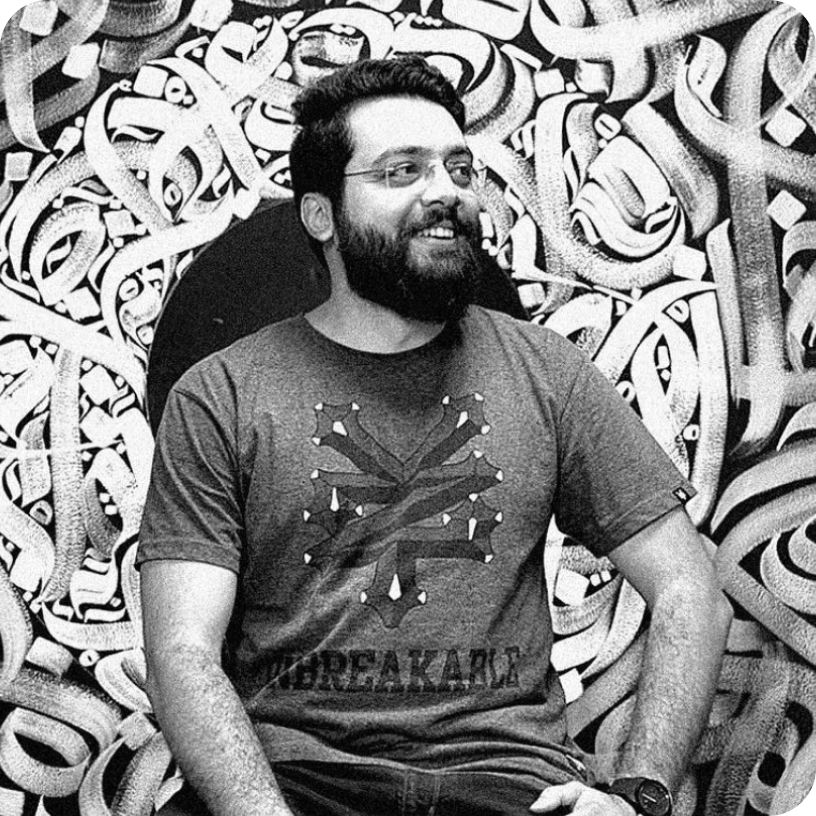 Also known as Bakeroner, Ali Tufan Albegi is a Turkish graffiti and lettering artist based in Germany. Bakeroner is most known for his hyper-realistic spray paint and graffiti brushes. His brush sets are used by famous graffiti artists and designers who are seeking true-to-life spray paint effects when creating digital art.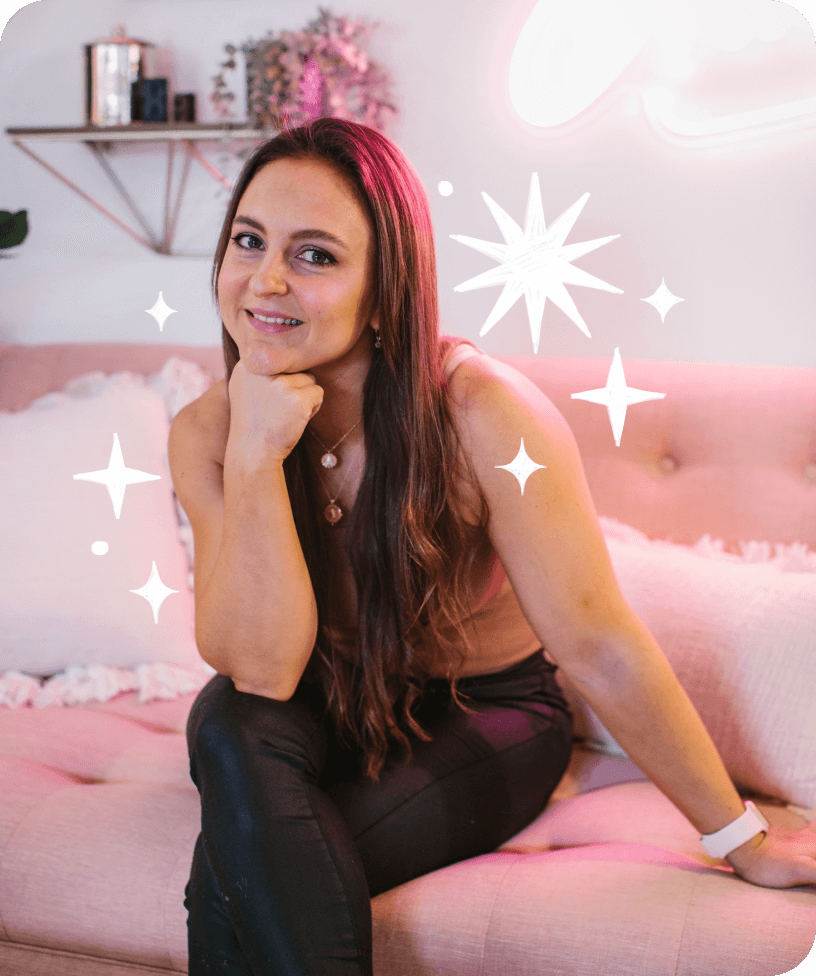 I'm Aurelie, a multi-passionate lettering artist from the Gold Coast, in Australia. I have always loved drawing and writing. While studying at university, I discovered typography and hand lettering, and I have not stopped doing it since! My mission is simple: Produce the highest quality work for every client, on every creative project. I also thrive on sharing my knowledge with upcoming designers and hand letterers in my online courses.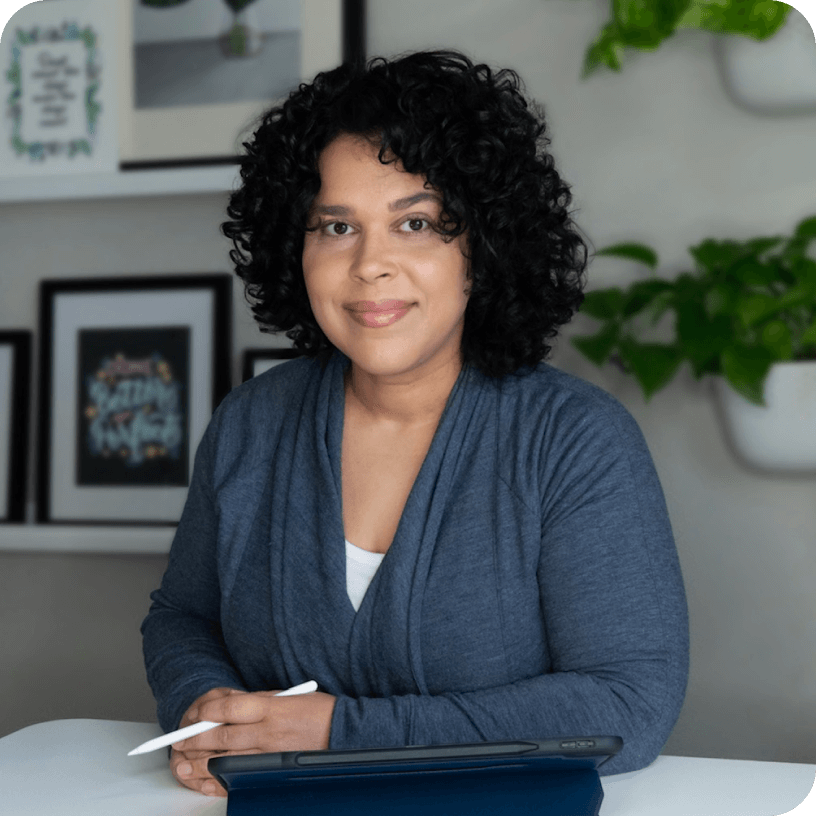 Cynthia Lopez is an illustrator and hand lettering artist based in Virginia. She is known for her use of texture with bold colors and for experimenting with various styles of hand lettering. She creates digital resources along with texture and lettering brushes for Procreate under her shop name, Cynlop Ink.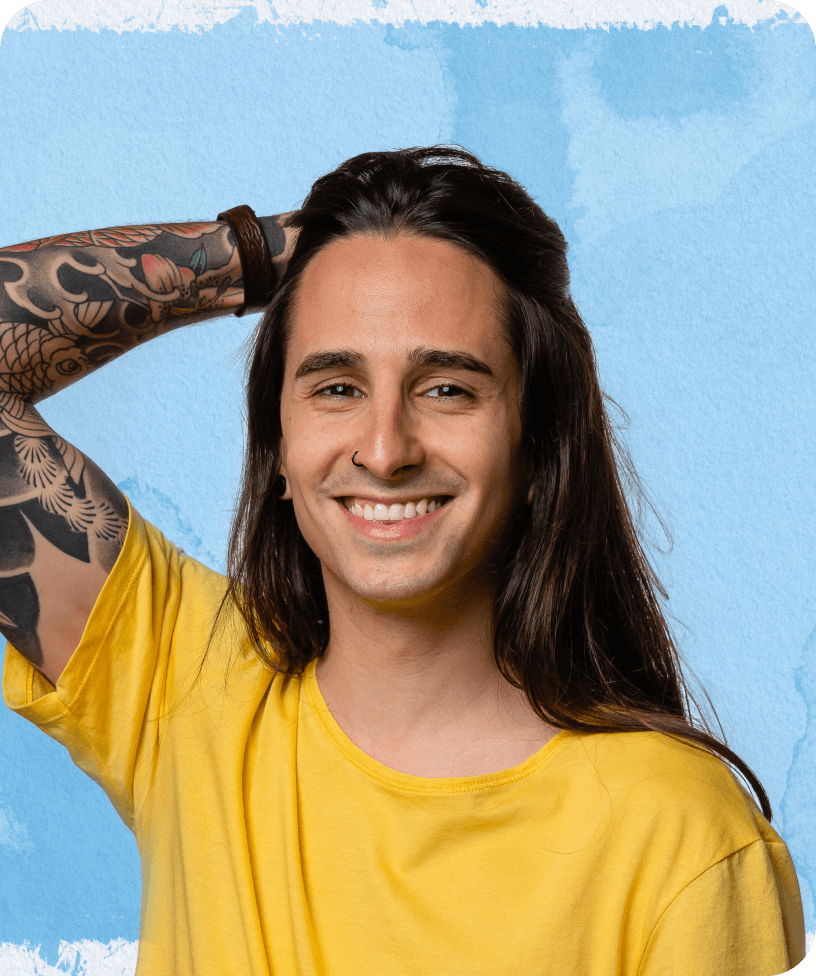 Jimbo Bernaus is a lettering artist and designer based in Barcelona. At his design studio, BAM!, he and his partner Tea Shockats (@teashockats) create visual content for Brands through design, lettering, and illustration. He also is a master at crafting digital resources for creatives to help them step up their own designs.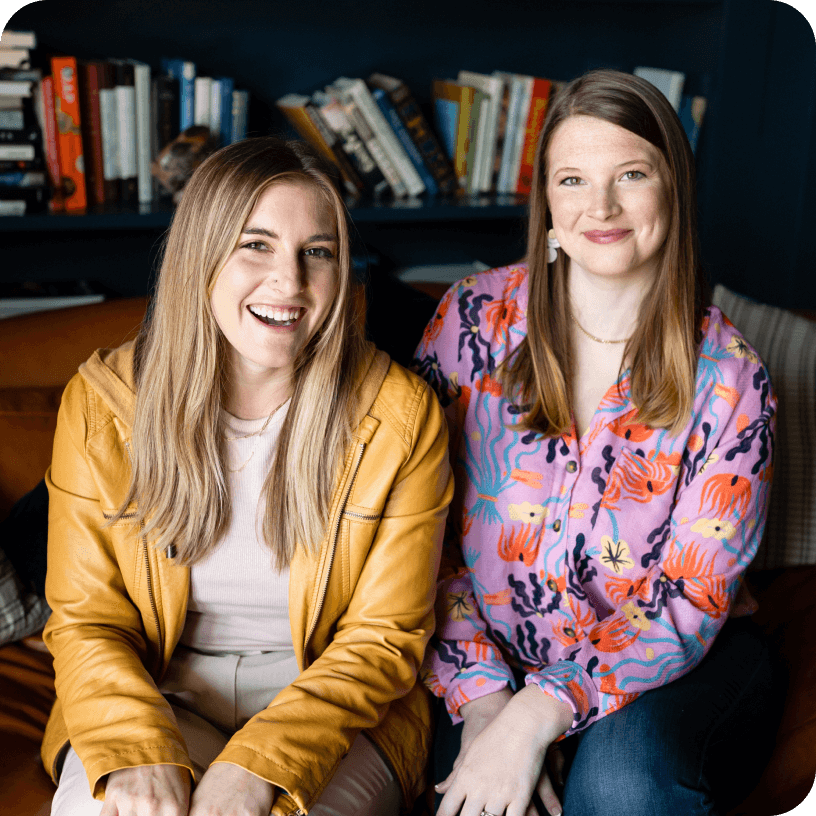 Katie and Ilana are the dynamic duo behind Goodtype, an inclusive space for type lovers to connect, nerd out, and level up. They're both lettering artists with a few books under their belt, and when they're not working on their next big idea, they're redecorating their homes or sending each other dog pictures.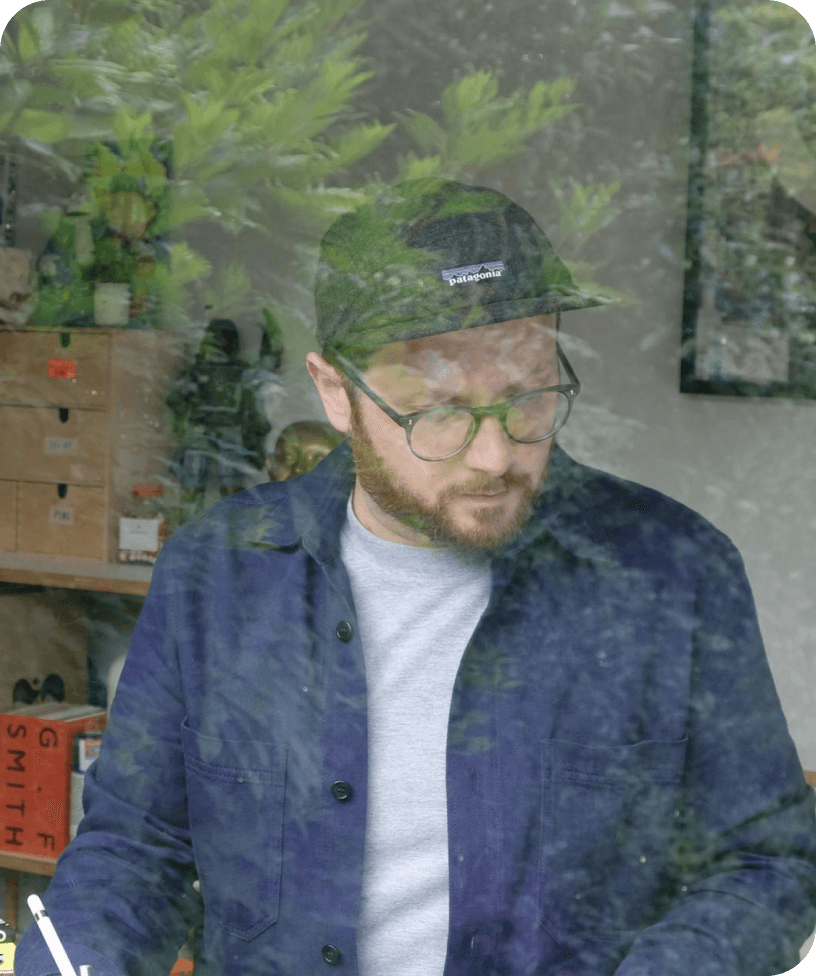 Idle Letters is the creative alias of Loz Ives, a designer, illustrator, and lettering artist from the rainy north of England. What started out as an excuse to draw some letters outside of the day job has grown into a huge part of Loz's day-to-day creative output, working with brands such as Invision, Penguin Books, BBC, and Hallmark. Over this time, Loz has built a reputation for creating playful work, filled with colour and texture, that doesn't take itself too seriously. It is work to make people smile.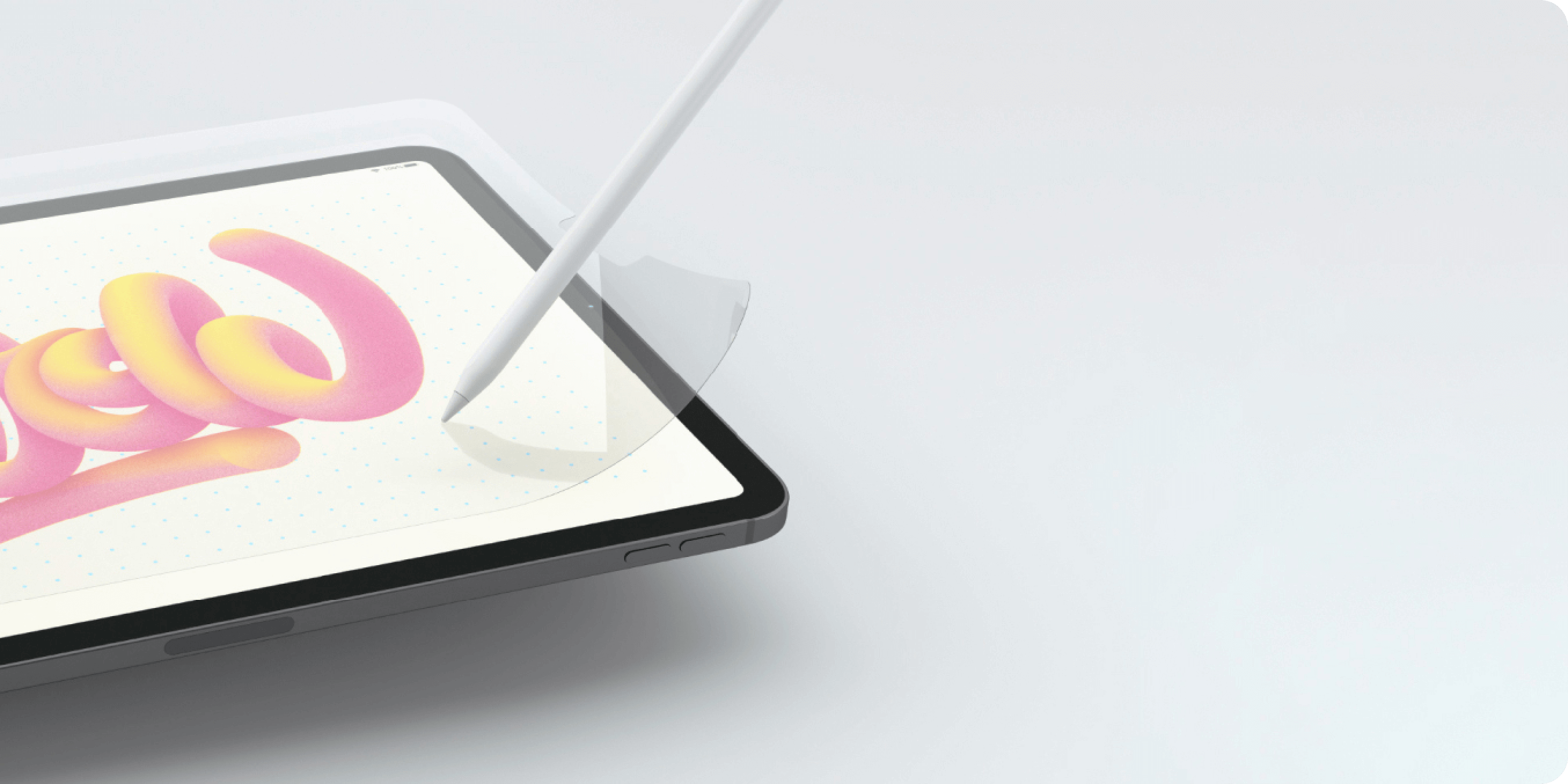 Go Paperless with Paperlike
Fall in love with drawing and writing on your iPad. Enjoy the precision of paper in a paperless environment with a screen protector designed for every artist at every level.